3D AOI Inspection
3D AOI Inspection Technology
3D AOI is designed for Smart Factory Integration, 3D AOI use unique hardware and software technologies enable high speed precision measurement, and inspection.
Importance of 3D Inspection
3D AOI Inspeciton PCB programming efficiency and inspection capability are improved at the same time
2D AOI inspection technology easily accomodates differences in component and substrate color and brightness. This is especially important when addressing material variation from lot to lot, common in today's manufacturing environment. Benefits include reduced debugging time and elimination of false calls yielding higher throughput and overall efficiency.
Benefits of 3D AOI inspection
Quantitative height measurement identfiies component size and positional accuracy across a wide range of components. 3D AOI inspection is especially suitable for components like QFP, mini transistors, connectors and others as shown below.
The incorporation of height measurement expands inspection capability and user benefits. These include identification of changes in component tilt and lift, finding foreign object and debris including extra components, and solder related defects. Solder inspection can be measured against IPC 610 classification and custom specifications you create. And switching between IPC 610 Classifications 1, 2 and 3 takes just seconds.
Lifted body
Reverse
Lifted lead
Use of 2D AOI Inspection
While much emphasis is placed on the value and benefits of 3D AOI inspection, 2D AOI technology continues to play an important role in the inspection process. Examples where 2D AOI inspection are well suited include component polarity, part number character recognition, solder bridging, and component colorization.
3D Automated Optical Inspection Systems (3D-AOI)
3D AOI Technology Background Development
3D AOI product line accomodates a broad range of applications and needs. Three machine sizes support PCB's up to 27" x 34" and includes both single and dual lane configurations. Multiple sensors 7μm, 12μm, and 18μm support applications from semiconductor through SMT. 3D AOI's common hardware and software design across its 3D AOI and SPI product line reduces training time, reduces spare parts inventory, simplifies maintenance, and creates shorter lead times.
3D AOI Middle size system maximizes floorspace for PCB's up to 13" x 13" (330mm x 330mm)
3D AOI middle size system width of 13" (330mm) maximizes your floorspace and productivity. The system is especially suitable for automotive and mobile, hand held products. The Si/Di Series has a reduced footprint of 25% compared to previous models.
Proprietary Hardware
3D AOI unique gantry design includes a dual Y Axis drive and dual servos with linear encoders to produce high precision, high repeatability, and high speed inspection. The system is designed to provide highly stable inspection in the most demanding production environments. Coupled with a rigid gantry structure Saki's unique design delivers 3μm (3σ) positional accuracy.
3D AOI Inspeciton Industry Leading Productivity
3D AOI unique system uses a CoaXPress Standard 12 MP high speed camera to deliver industry leading 5,700 mm2/sec inspection speed at 18μm resolution. This system is 1.7 x faster than our previous model supporting the worlds most demanding applications including those with cycle times down to 15 seconds.
The picture below shows a PCB inspected by our previous and new 3Di model.
Previous model (FOVs 35, Scanning time 13 sec)
New 3 Di model (FOVs 24, Scanning time 7 sec)
3D AOI Inspection
improved PCB conveyor system reduces cycle time maximizing throughput
An optional feature permits the operator to remove a defective PCB from within the machine. This feature eliminates the need, expense, and floorspace for an external conveyor. The conveyor system supports PCB's up to 25.5 lbs (12kg).
3D AOI High-precision 0201 metric component inspection (0.008" x 0.004")
The high-resolution 7 μm sensor supports high-precision 0201 metric (0.008" x 0.004") component inspection.
Comparison of a 01005 (0.010" x 0.005") and 0201 metric (0.008" x 0.004") component inspection with Saki's 7μm sensor
Side Cameras
Inspection capability is increased with the use of four side mounted cameras. This is especially useful with densely populated PCB's, components located near connectors, under and around RF shields, and lead-less devices.
Four multi-directional cameras
Top Camera Image
Side Cameras Image
3D AOI's new model 3Di is designed for increased productivity and higher precision.
3D AOI Proprietary Software
3D AOI's system maps and saves an image of the entire PCB surface. This enables warpage compensation and provides historic 3D viewing supporting traceability requirements. The system can save a complete image of every PCB and all of its components for retrieval and viewing at a later date.
Unique substrate surface image
3D image of the entire substrate surface
3D AOI Inspection Self-Programming (SSP) Software
Simplicity in use is a hallmark of 3D AOI products. The systems are designed with the concept of "Board less, Skill less, and Stress less," use. This design philosophy includes easy and fast programming, and provides an intuitive GUI and navigation system to minimize operator skill requirements. 3D AOI's Self-Programming Software (SSP) with its broad component knowledge base consisting of thousands of component types works with your BOM to automatically create programs. And the same PCB data can be used for both AOI and SPI machines making it possible to prepare inspection programs using the same data set.
3D AOI Full Board Mapping
3D AOI inspection systems map the height of the entire PCB surface. The system is capable of inspecting board one at the start of production. Full board mapping provides reliable and stable inspection regardless of component and substrate color, and the precense of foreign material. The Foreign Object and Debris (FOD), and Extra Component Detection (ECD) capabilities provide another layer of inspection capability to ensure your PCB quality.
2D/3D AOI hybrid high-precision solder inspection
Our experience in 2D inspection has created an algorithm designed specifically for post-soldering processes like Selective and Wave solder. Additionally, inspection results are simplified permitting batch inspection of solder defects in one inspection window.
IC pin detection image
IC solder inspection image
Through-hole solder inspection image
3D through-hole solder image
3D pin detection image
3D AOI Threshold based inspection determination
Solder inspection is based upon IPC 610 standards and you may easily switch between classifications 1, 2 and 3. IPC thresholds may be assigned across the entire PCB, or individual components. In addition, you may create and name your own settings.
Inspection compliant with the IPC 610 Standards
Histogram of sample values
3D AOI
Multi Process View(MPV)
3D AOI's Multi Process View feature displays the results of multiple processes, SPI, pre-reflow AOI, and post reflow AOI, on one screen in real time. The feature allows you to compare the component in various steps of the process to aid in process troubelshooting and root cause analysis.
Automatic Self-diagnostic System provides consistent performance, and predictive and preventive maintenance
To realize high productivity, with reliable and consistant results the Saki system includes a Self Diagnostic feature set. The system assures accuracy and reliability by providing real-time monitoring of critical assemblies, and visualization of machine operational status. The feature includes both predictive and preventive maintenance management. The system identifies degrading performance, prompts scheduled maintenence and replacement of consumable parts to eliminate down time due to unforeseen errors and failures.
Time Based Maintenance
Condition Based Maintenance
High productivity and high precision inspection are necessary requirements to support M2M (machine to machine) interaction and SMART factory implementation.
Keywords:
SAKI AOI, SAKI 2D AOI, SAKI 3D AOI, Omron AOI, Omron 3D AOI, SMT AOI, PCB quality inspection AOI, China AOI, AOI manufacturer, SMT AOI manufacturer, SMT AOI supplier.
Flason Electronic Co.,ltd provide a full SMT assembly line solutions, including SMT Reflow Oven, Wave Soldering Machine, Pick and Place Machine, SMT Stencil Printer, SMT AOI SPI Machine, SMT Reflow Oven, SMT Peripheral Equipment, SMT Assembly line, SMT Spare Parts etc any kind SMT machines you may need, please contact us for more information: wechat whatsapp:+8613691605420, Skype: flasonsmt, Email: sales@flason-smt.com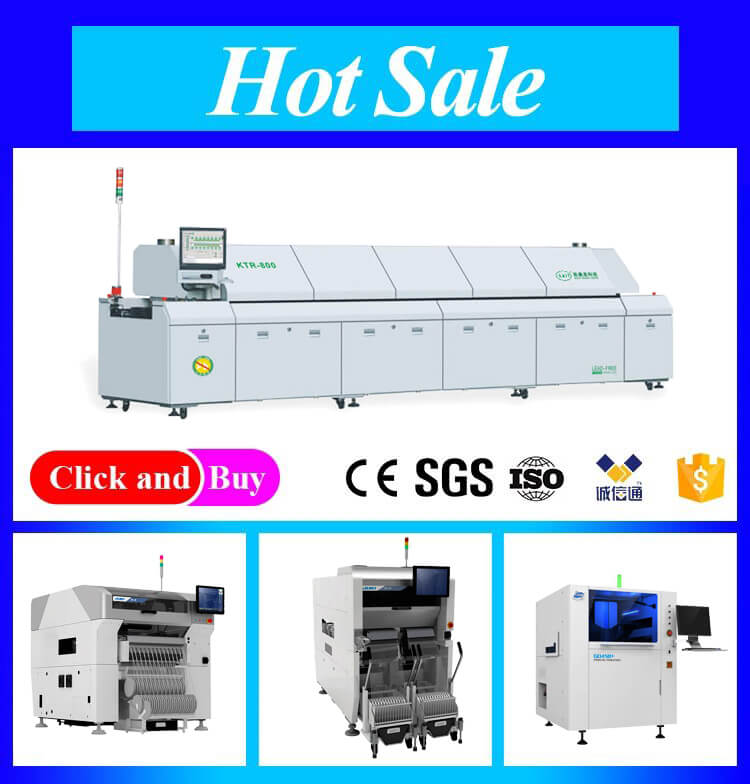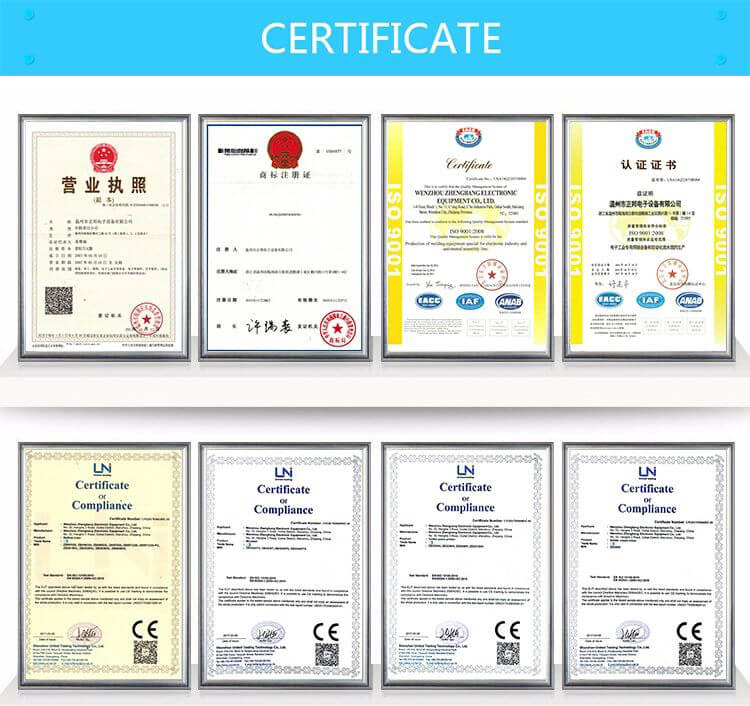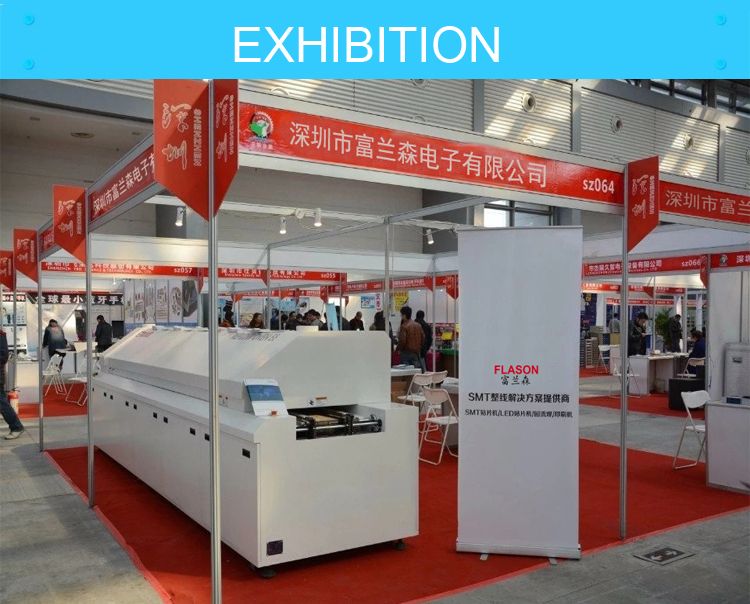 FAQ
1) This is the first time I use this kind of machine, is it easy to operate?
There is English manual or guide video that show you how to use machine.
If you still have any question, please contact us by e-mail / skype/ phone /trademanager online service.
2) If machine have any problem after I receive it, how can I do ?
Free parts send to you in machine warranty period.
If the part is less than 0.5KG, we pay the postage.
If it exceeds 0.5KG, you need to pay the postage.
3) MOQ ?
1 set machine, mixed order is also welcomed.
4) How can I buy this machine from you? ( Very easy and flexible !)
A. Consult us about this product on line or by e-mail.
B. Negotiate and confirm the final price , shipping , payment methods and other terms.
C. Send you the proforma invoice and confirm your order.
D. Make the payment according to the method put on proforma invoice.
E. We prepare for your order in terms of the proforma invoice after confirming your full payment.
And 100% quality check before shipping.
F.Send your order by air or by sea.
5)Why choose us ?
A. Gold supplier on Alibaba !
B. Trade assurance to US$54,000 !
C. Best price & Best shipping & Best service !