The SMT PCB Assembly Process: What Engineers Should Know
Have you ever been in the middle of painting a room and gone to find a fresh brush, only to discover you don't have any? I have—and having to stop what I was doing and close everything up halfway through the job so I could run to the store drove me crazy. Ever since then, I've always taken the time to ensure I have all the tools, parts, and materials I need in place before I start a project.

In the same way, your contract manufacturer also must be fully prepared when they manufacture your printed circuit boards with surface mount components. Of course, there's a lot more to this preparation than just picking up a few extra paintbrushes. The raw boards must be prepared for assembly, and the automated placement machines must be set up with parts before the board can go through the production line. Let's take a moment to look more closely at the SMT PCB assembly process and how that might affect some of your PCB design decisions.

The SMT PCB Assembly Process from Start to Finish—in a Nutshell
The majority of the surface mount technology (SMT) parts on a PCB will be assembled with automated pick-and-place equipment. To prepare for that, the raw boards and the components must be prepared for production. This begins with both being validated by the CM's inspection teams. Once that is complete, the boards will then be prepared for assembly using this process:

Solder paste application: Using a stencil that is designed from the same CAD output files used to build the raw PCB, solder paste is applied to the SMT pads on the board. This paste is kept in a controlled cool environment, and once it is applied to the board, there is a time limit on how long the boards can wait for assembly.

Solder paste inspection: Once the solder paste is applied, the boards are run through solder paste inspection (SPI). Similar to the automated optical inspection (AOI) tools used after assembly, the SPI evaluates the paste location, the physical volume of paste applied, and other key parameters.

Repeat process for secondary side: If the board has SMT parts on both sides, the process will be repeated for the secondary side. At this point, the board is also being tracked for the amount of time the solder paste has been exposed to room temperature.

While the board is being prepared for assembly, the parts are also being prepared in another part of the factory. They will be organized into kits from which the board will be built:

Bill of materials (BOM) for assembly kits: The CM will take your BOM data along with relevant component bar code information to create the assembly kit BOM.

Kits are stocked with components: The components are pulled from stock using the bar codes of the assembly kit BOM and added to the assembly kit. Once fully loaded, this kit is forwarded to the pick-and-place machines on the SMT production line.

Components are prepared for placement: The automated pick-and-place machines use a cartridge to hold each component type for assembly, which are now loaded with parts from the kit. Each cartridge has its own unique key, and that key is matched to the assembly kit BOM so the machine knows which cartridge is holding which parts.

Once the cartridges are loaded with the correct parts, the pick-and-place machine is programmed with the placement data, and the boards with applied solder paste are ready, the SMT assembly line is now ready to begin.

SMT Components That Don't Fit Into the Automated Assembly Process
Even though most components will be placed using the automated pick-and-place machines, some will not. This could be for a variety of reasons:

Too light: Some components aren't heavy enough and, therefore, have a poor mass-to-adherence ratio for the automated placement equipment requiring manual soldering.

Thermal stress: Other components may have too much heat sensitivity and are not good candidates for going through the solder reflow oven. These components must be assembled after the normal assembly process to protect them.

Robust solder joints: Some components, such as connector leads, need a more robust solder joint. These parts will be manually soldered to accommodate this.

Panelization separation: Some components may be damaged when the individual boards are separated out of their assembly panels. In these cases, the components will be assembled after the boards have been broken out of the panel.

To handle the majority of these manual assembly needs, it is not uncommon for a CM to have a manual rework station built right into the automated assembly line. This allows for immediate inspection and correction of parts that may be in jeopardy of design for manufacturing (DFM) violations before they go through the solder reflow oven.

Additionally, some boards get assembled in low volumes that do not have their components available in shipping containers optimized for automated assembly. Whether these parts are unusually configured or are unique and expensive, they both must be manually placed before the board can go through solder reflow.

Once the parts are placed, the board can proceed into the solder reflow oven to complete the assembly process.

How Your PCB Assembly Will Benefit from Using a High-Quality CM
There are two things that you need to do to ensure your printed circuit board is assembled the way you want it to be. The first is to give your PCB contract manufacturer full and correct design data to work with. Make sure to work with them early so you understand the data they need, and please ask questions if you are unclear on any of these requirements.

The second is to look for a PCB contract manufacturer with a refined process flow in place that is based on years of experience building printed circuit boards. For example, a CM that specializes in low-volume assemblies should have regular inspection points set up in the production line to keep problems from being passed along to subsequent assembly steps.

At SMT assembly company, they understand low-volume builds and the need to create golden first-article boards. If there are any problems during assembly, we will catch and correct those problems with our inspection points before it gets through the next step in production.

In addition, the processes we've put into place and the equipment we use are all designed for parallel activity. For example, the next job can be set up on the pick-and-place machine while the current job is still running. This can help reduce the amount of time and expense other PCB CMs will charge you to get your board built.

SMT Assembly line, LED Production line, SMT Automatic Assembly line, Semi Automatic SMT Assembly line, JUKI Assembly Line, Samsung Assembly Line, Hanwha Assembly Line, Panasonic Assembly Line, Siemens Assembly Line, FUJI Assembly Line, Yamaha Assembly Line.
Flason Electronic Co.,ltd provide a full SMT assembly line solutions, including SMT Reflow Oven, Wave Soldering Machine, Pick and Place Machine, SMT Stencil Printer, SMT AOI SPI Machine, SMT Reflow Oven, SMT Peripheral Equipment, SMT Assembly line, SMT Spare Parts etc any kind SMT machines you may need, please contact us for more information: wechat whatsapp:+8613691605420, Skype: flasonsmt, Email: sales@flason-smt.com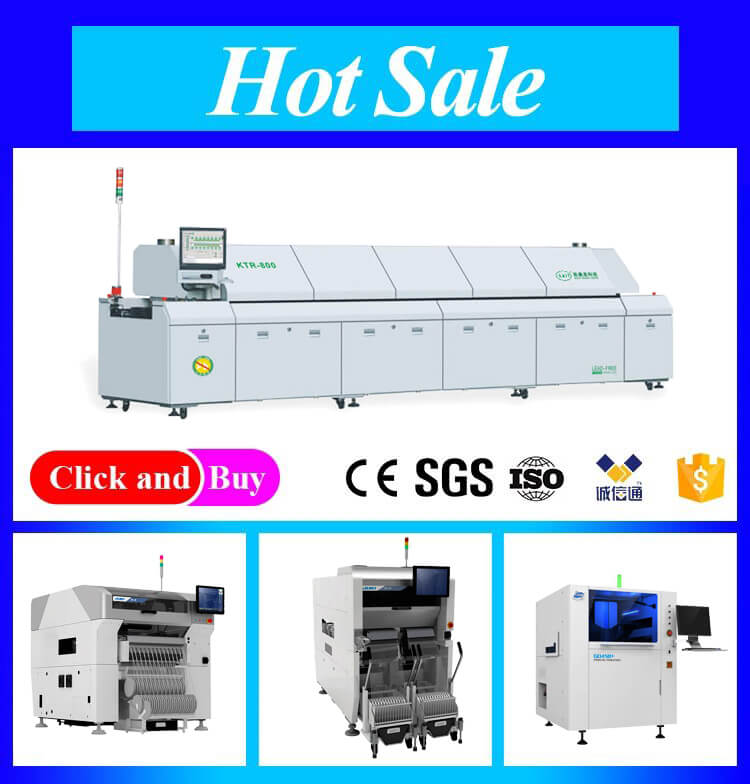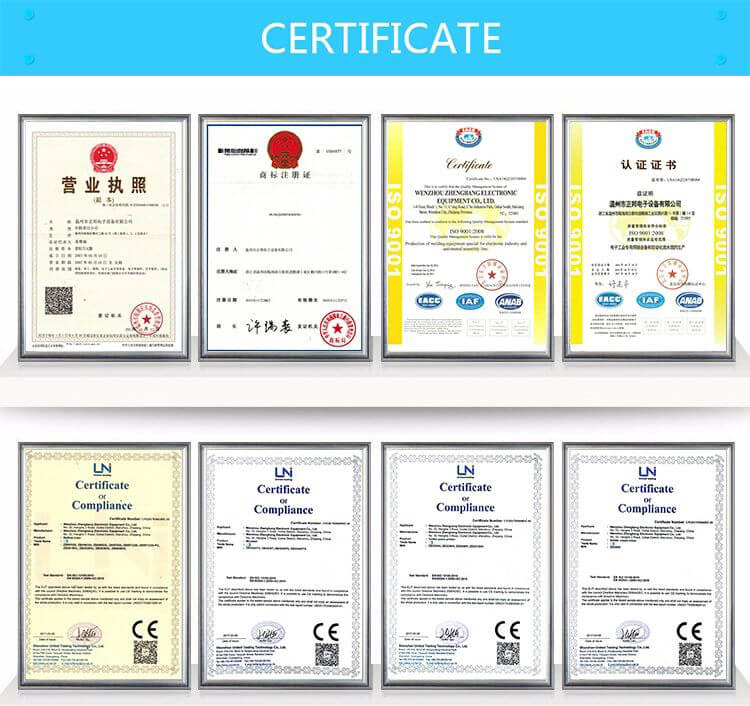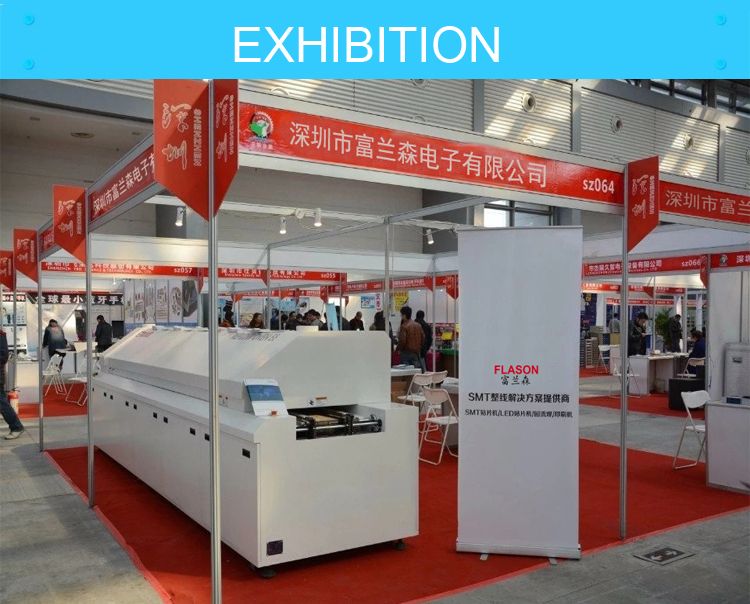 FAQ
1) This is the first time I use this kind of machine, is it easy to operate?
There is English manual or guide video that show you how to use machine.
If you still have any question, please contact us by e-mail / skype/ phone /trademanager online service.
2) If machine have any problem after I receive it, how can I do ?
Free parts send to you in machine warranty period.
If the part is less than 0.5KG, we pay the postage.
If it exceeds 0.5KG, you need to pay the postage.
3) MOQ ?
1 set machine, mixed order is also welcomed.
4) How can I buy this machine from you? ( Very easy and flexible !)
A. Consult us about this product on line or by e-mail.
B. Negotiate and confirm the final price , shipping , payment methods and other terms.
C. Send you the proforma invoice and confirm your order.
D. Make the payment according to the method put on proforma invoice.
E. We prepare for your order in terms of the proforma invoice after confirming your full payment.
And 100% quality check before shipping.
F.Send your order by air or by sea.
5)Why choose us ?
A. Gold supplier on Alibaba !
B. Trade assurance to US$54,000 !
C. Best price & Best shipping & Best service !