JUKI KE2010 KE2020 KE2030 KE2040 Nozzle shaft
Specifications:
Nozzle part number
JUKI nozzle part number:
E35017210A0 JUKI NOZZLE 101 ASSY Ø 1.0x0.4
E35027210A0 JUKI NOZZLE 102 ASSY Ø 1.5x1.0
E35037210A0 JUKI NOZZLE 103 ASSY Ø3.0x1.7
E35047210A0 JUKI NOZZLE 104 ASSY Ø 4.0x3.2
E35057210A0 JUKI NOZZLE 105 ASSY Ø 6.5x5.0
E35067210A0 JUKI NOZZLE 106 ASSY Ø 9.0x8.0
E35517210A0 JUKI NOZZLE 201 ASSY Ø 3.5x1.0
E35527210A0 JUKI NOZZLE 202 ASSY Ø 5.5x3.2
E35537210A0 JUKI NOZZLE 203 ASSY Ø 8.5x5.0
E35547210A0 JUKI NOZZLE 204 ASSY Ø 9.0x8.0
E3600729000 JUKI NOZZLE 500 Ø 0.7x0.4
E36017290A0 JUKI NOZZLE 500 Ø 0.7x0.4
E36037290A0 JUKI NOZZLE 500 Ø 1.6x1.0
E36047290A0 JUKI NOZZLE 500 Ø 3.5x1.7
E36057290A0 JUKI NOZZLE 500 Ø 5.0x3.2
E36067290A0 JUKI NOZZLE 500 Ø 8.5x5.0
E36077290A0 JUKI NOZZLE 500 Ø 9.0x8.0
E36087290A0/40011046 JUKI NOZZLE 500 ASSY Ø1.0 X 0.5
E36007290A0/40001339 JUKI NOZZLE 501 ASSY Ø 0.7x0.4
E36017290A0/40001340 JUKI NOZZLE 502 ASSY Ø 0.7x0.4
E36027290A0/40001341 JUKI NOZZLE 503 ASSY Ø1.0x0.6
E36037290A0/40001342 JUKI NOZZLE 504 ASSY Ø1.5/1.0
E36047290A0/40001343 JUKI NOZZLE 505 ASSY 3.5/1.7
E36057290A0/40001344 JUKI NOZZLE 506 ASSY Ø5.0/3.2
E36067290A0/40001345 JUKI NOZZLE 507 ASSY Ø8.5/5.0
E36077290A0/40001346 JUKI NOZZLE 508 ASSY Ø8.5 /5.0
E36077290A0/40025165 JUKI NOZZLE 509 ASSY Ø0.1/0.4
E36157290A0 JUKI NOZZLE 510 ASSY Ø1.5/0.6
E36167290A0 JUKI NOZZLE 511 ASSY Ø2.0/1.2
E40017210A0 JUKI PICK UP NOZZLE
E40027210A0 JUKI PICK UP NOZZLE
E40057210A0 JUKI PICK UP NOZZLE
E40067210A0 JUKI PICK UP NOZZLE
E40077210A0 JUKI PICK UP NOZZLE
E40087210A0 JUKI PICK UP NOZZLE
E40097210A0 JUKI PICK UP NOZZLE
E40107210A0 JUKI PICK UP NOZZLE
E40117210A0 JUKI PICK UP NOZZLE
E40127210A0 JUKI PICK UP NOZZLE
E40137210A0 JUKI PICK UP NOZZLE
E40147210A0 JUKI PICK UP NOZZLE
E40167210A0 JUKI PICK UP NOZZLE
E40177210A0 JUKI PICK UP NOZZLE
E40187210A0 JUKI PICK UP NOZZLE
E40207210A0 JUKI PICK UP NOZZLE
E40217210A0 JUKI PICK UP NOZZLE
E40227210A0 JUKI PICK UP NOZZLE
E40237210A0 JUKI PICK UP NOZZLE
E40247210A0 JUKI PICK UP NOZZLE
E40257210A0 JUKI PICK UP NOZZLE

Other products
Our company supply all kinds of SMT machines and related products:

1.SMT equipment and accessories, nozzles, feeder, feeder parts, cutter, filter, guide, tape, mortor, belt, cylinder, smt grease/lubricant, sensor etc.

2. Nozzles & feeders&their parts for fuji, for Juki, for Yamaha, for Samsung, for Siemens, for Panasonic,for Sony....etc,all of them have large stock.

3. We sell and recycle used SMT machine
FLASON SMT deals in the following products:
1. SMT equipment and accessories: nozzles, feeder, feeder parts, cutter, filter, guide, tape, mortor, belt, cylinder, smt grease/lubricant, sensor etc.
2. Nozzles & feeders for fuji, for Juki, for yamaha, for samsung, for siemens, CM602, CM402...have large stock.
3. Nozzle cleaning machine, solder paste mixer, SMD component counter
Our advantage
A. Own a team with engineers who have more than 10 years experience in SMT service.
B. Various brands available
C. Offer customized service
D. Large stock- more than 10000 models of smt parts
Keywords:
JUKi Feeder, Samsung Feeder, Yamaha Feeder, Panasonic Feeder, SMT Feeder, JUKI Nozzle, Samsung Nozzle, SMT Nozzle, Feeder Storage Cart.
Flason Electronic Co.,ltd provide a full SMT assembly line solutions, including SMT Reflow Oven, Wave Soldering Machine, Pick and Place Machine, SMT Stencil Printer, SMT AOI SPI Machine, SMT Reflow Oven, SMT Peripheral Equipment, SMT Assembly line, SMT Spare Parts etc any kind SMT machines you may need, please contact us for more information: wechat whatsapp:+8613691605420, Skype: flasonsmt, Email: sales@flason-smt.com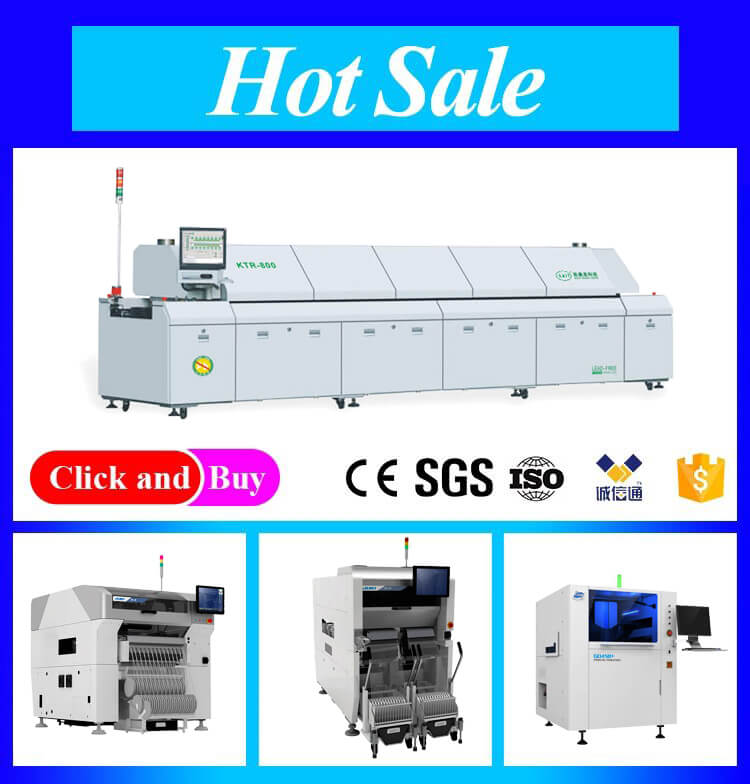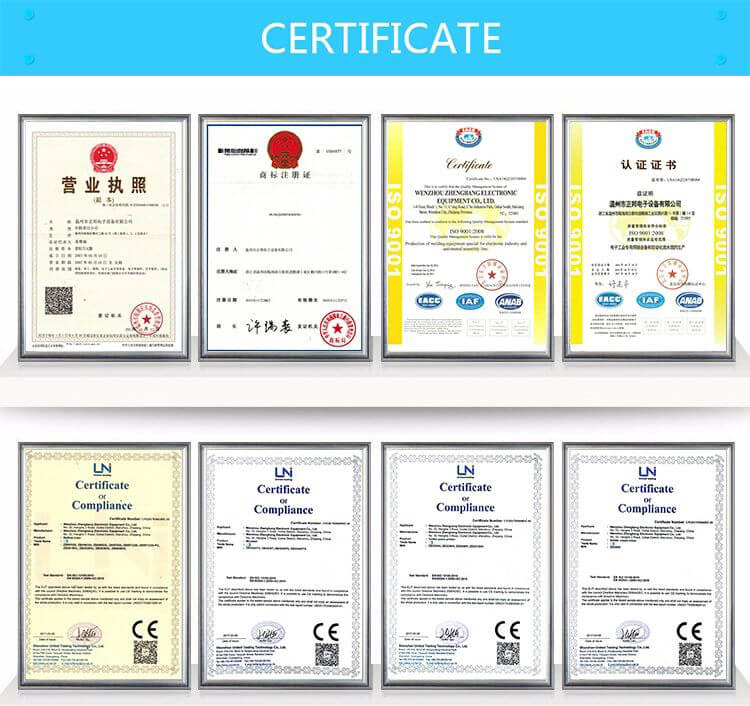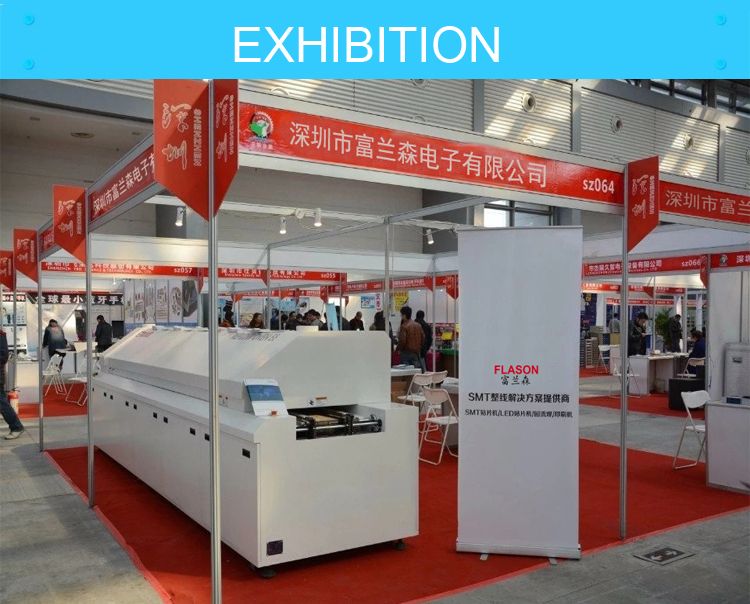 FAQ
1) This is the first time I use this kind of machine, is it easy to operate?
There is English manual or guide video that show you how to use machine.
If you still have any question, please contact us by e-mail / skype/ phone /trademanager online service.
2) If machine have any problem after I receive it, how can I do ?
Free parts send to you in machine warranty period.
If the part is less than 0.5KG, we pay the postage.
If it exceeds 0.5KG, you need to pay the postage.
3) MOQ ?
1 set machine, mixed order is also welcomed.
4) How can I buy this machine from you? ( Very easy and flexible !)
A. Consult us about this product on line or by e-mail.
B. Negotiate and confirm the final price , shipping , payment methods and other terms.
C. Send you the proforma invoice and confirm your order.
D. Make the payment according to the method put on proforma invoice.
E. We prepare for your order in terms of the proforma invoice after confirming your full payment.
And 100% quality check before shipping.
F.Send your order by air or by sea.
5)Why choose us ?
A. Gold supplier on Alibaba !
B. Trade assurance to US$54,000 !
C. Best price & Best shipping & Best service !